The Australian Media/Publishing industry is now almost towards the end of the transitioning to from print to digital and mobile, and consolidating their media presence online in reaction to their audiences. Although there is a large increase in ad spend, the justification of increasing ad spend is also increasing, which also comes from the need to demonstrate ROI.
PR Newswire have the pleasure to talk to Mr. Vahe Arabian, founder of State of Digital Publishing (SODP).  He will be giving PR Newswire's readers some insights on branded content.
In a recent finding from the Interactive Adverting Bureau ( IAB) , almost 30% of Australians using are Adblockers when browsing online (however 70% of people have been asked to turn off ad blockers from their browsers). Branded content (non-paid advertising) content is now being called upon to deliver the means to better engage and monetize (with profitable margins) reader relationships across owned media properties.
Does it mean advertising is a broken model and branded content hasn't yet reached its potential?
The Global Business of Branded Report (which also includes Australia) from Polar Bear suggests that publishers are looking towards creating branded content, due to increasing costs of online & social advertising, narrowing profit margins, the complexities of different pricing models and because it does not work as effectively as it used to.
Whilst the nature of content has reached to a point in becoming commoditized, particularly in Australia, there are publishers out there still pursuing experimental branded content initiatives, as a result of the low renewal subscriber rates (40 percent of publishers cited less than 50 percent renewal rates as cited by the same report).
There is also another key challenge in finding the best method of selling branded content as a product, which is still an untapped opportunity for digital publishers to brands and their prospective customers.
What challenges are Australian Digital Publishers up to?
In a recent digital publishing trends piece, contributors from SODP have mentioned about the key things to focus and what they need to focus in order to better connect with their audience in the coming year.
David Hovenden, Editor-in-Chief, B & T, CEO The Misfits
"To connect with our audiences in 2017 the Misfits Media Company will be zeroing in on causes our audience care deeply about. If you accept attention is fleeting, you need to be contextually relevant to get more than your fair share. So by linking into causes your audience is passionate about and actually doing something to advance them, you're far more likely to retain and grow your audience. For us, that means gender equality and inclusion."

Jeremy Cabral, Head of Publishing & Editorial  Finder.com.au
"We are working to get better at establishing where our customers are in their buying journey and delivering more relevant and helpful tools and content to make decision making easier at each stage for them. Ensuring our content delivers on user intent is always an important focus for our team."
It is important to commoditize Branded Content and how?
The emphasis looking forward is to package and offer content in ways that would attract a loyal audience base to continually return and consume their content (essentially how magazine was sold offline). The Australian market is still several years behind, particularly as many news publishers try to use paywalls as a method of monetizing content, whilst leading US publications are experimenting with content commerce and hybrid subscription models.
In order to leap forward, three things need to be actualized:
The fundamental principle behind creating premium content and doing so on a recurring basis (not necessarily frequent) for reaching new audiences.
Syndicating and delivering content through owned media, and promoting it for each platform (beyond the website) by earned media
Anchoring and selling content readers using a subscription SAAS model back to the website, in order to continually nurture and maintain relationships is how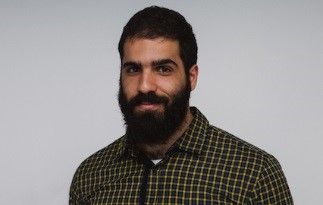 Vahe Arabian is the Founder of State of Digital Publishing.  Prior to establishing State of Digital Publishing, Vahe has been with the SEO industry, specializing in research & strategy (content, link building and technical), where he regularly troubleshoots campaigns, formulates new plans and processes in order to help others achieve their goals and spend less time collating data.
State of Digital Publishing looks to help narrow this gap through providing editorial driven practical advice, news and features for digital publishers by digital publishers.
Charmaine Chow is the Media Research Manager at PR Newswire.  For more media related news, follow us at @PRNA4media.