From left to right: Kate Lam (Audience Development Team), Darren Long (SCMP), DJ Clark (China Daily), Geoff Bilbrough (Fleishman Hillard) and Royce Shih (VP, Sales & Marketing, PRN Asia)
During our recent HK Media Coffee event, three esteemed speakers shared their take on the topic "Multimedia Journalism and the Development of New Media" with a group of PR and communications pros. The sharing was followed by a Q&A and networking session where our guests had the opportunity to continue their discussion on this interesting topic.
Storytelling through Visual Journalism
Our first speaker was DJ Clark, Multimedia Director at China Daily Asia who has over 25 years of experience working with media organizations across the world. Both a practitioner and researcher, DJ has a deep interest in Visual Journalism – harnessing the power of technology to make news more interactive and exciting.
DJ shared about the recent trend of using high-quality cinematic mini-documentaries for storytelling and used some of his network's on-going series as examples. The shocker here? Just a single operator and camera were used in the production of most of them.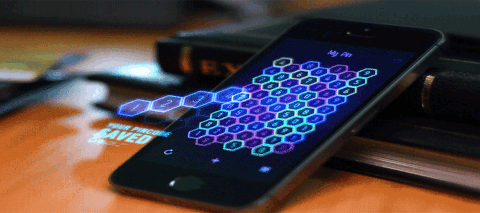 DJ highlighted that with the rise of mobile technology and millions of phone users around the world, huge opportunities have emerged for professionals in the PR/editorial world. Technology has essentially driven down the cost of video production, allowing brands to be able to produce high-quality, engaging video content at a fraction of the cost it used to be. With that also comes along greater expectations from our audience who are no longer satisfied with the simple plain-text presentation style of storytelling – 4 times as many people now prefer watching a video about something versus reading about it.
94% of people nowadays also do not have audio turned on when viewing videos, which essentially means your video should be captivating enough to stay on their screen even without the aid of sound/music. Adding subtitles to your videos could also help ensure your viewers get the message, even if they don't actually listen to what you have to say.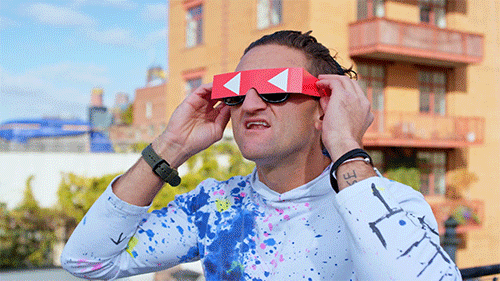 I have been following Casey Neistat, one of the most influential and recognizable creators in the YouTube space for years now. Casey has successfully demonstrated that it is possible to build a career through filming snippets of daily life with a good ol' trusty camera. One key to his success was that his vlog footages (video blog or video log) were always kept short and interesting enough to entice those with the shortest attention span.
As communicators, we need to keep up with how others are successfully telling their stories, because at the end of the day, storytelling is not only about the content, but also how you present it.
Importance of Visual Content and the Emergence of AI in the Newsroom
Geoff Bilbrough, our second speaker, is the general manager of FleishmanHillard's Hong Kong office, and regularly provides his clients with senior-level counsel, brand positioning, issues and crisis management and executive media training.
Geoff echoed DJ's sentiments by explaining why visual content is so important. Human beings are visual creatures and visual content can directly impact the human brain to leave a far more lasting impression than words.
Video will make up 79% of mobile Internet traffic by 2020
Including a video on a landing page can increase conversion by 80%
After watching a video, 64% of users are more likely to buy a product online
Through the sharing of these statistics, Geoff recommended turning written content into video as much as possible, and disseminating it on all available channels afterwards to maximize outreach. Bear in mind to keep the video style similar to branding across other channels like website and articles so that your audience can still recognize and remember your brand.
Geoff also shared about the increasing use of AI in the newsroom and what that means for communicators. Newsrooms are increasingly using AI to define audiences and learn about the kind of stories that best resonated with them. If communicators adopt similar data-driven tools that editors use, they may be able to develop media pitches that are more in line with what newsrooms are seeking. AI could also help to increase speed and efficiency for journalists to focus on the expanding scale of global news media.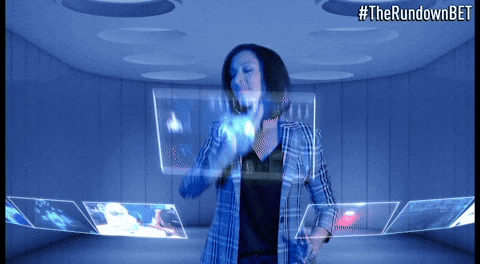 Geoff is convinced that AI is the future of communication and that it will greatly impact the way we interact with news media. As communicators, we need to either learn to accept and comply with the trend or stand to lose coverage. Learn more about the use of AI in communication in this article.
Data Visualization and Infographics
Our last speaker Darren Long leads the award-winning graphics and illustration department at South China Morning Post and has launched and rejuvenated dozens of newsstand, custom and trade publications in Hong Kong, Malaysia and London.
Darren concluded the event by sharing about data visualization and the importance of infographics.
Data Visualization is the presentation of data in a pictorial or graphical format. This method of presentation enables end-users to see analytics visually so that they can grasp difficult concepts or identify new patterns through them. Infographics perform a similar role by combining illustrations, facts, and text in a meaningful way to tell a visual story.
Powerful visuals that stem from either of these are often able to evoke emotions and drive deeper engagement with stories that plain-text and dry statistics often can't do. In fact, Infographics are 30 times more likely to be read than a plain-text article, and posts with visuals generally receive 94% more page-visits and engagement than those without. While this seems promising, Darren challenged the crowd to "Find alternatives to visual clichés" and prevent adopting and recycling cliché content simply for the sake of adopting this trend.
Darren shared that the best infographics are those that are able to show you the world from another perspective. Some examples that he showed us were beyond stunning: one of his co-workers drew up a miniature Kowloon Walled City Hong Kong Town to illustrate the remarkable high-rise squatter camp in Hong Kong back in the 1980s that at its peak had 50,000 residents; while graphics like moving ships and stormy skies used in another article on Globalization made a seemingly dry topic come alive instantly.
Darren suggested that while using these visual tools, we need to bear in mind the need to remain authentic, increase transparency, break down complex issues and shed light on negative aspects.
A 2015 study by PR Newswire found that less than half (42 percent) of all press releases included multimedia elements, and of the top 100 most successful releases, 68 included multimedia assets. Our research also shows that embedding a photo or a video in your press release can increase views by 2.8x. Audiences are constantly looking for videos, infographics and other multimedia content and your story should offer these assets to whet their appetite. Remember that at the end of the day, you are the storytellers of your brand and it is vital to appreciate the ever-changing landscape for content consumption so that the stories we tell leave a lasting impression with our audiences.
This blog post is contributed by Michelle Lee, who is the marketing executive in PR Newswire. Aside from work (Hello boss), she enjoys food (all kinds!) and travelling to unique places around the world. She is also an aspiring social media influencer so follow her on Instagram at @yuenny!