The low-down on the dos and don'ts of creating excellent PR copy during the world's most significant sporting competition.
The world football tournament is upon us! From the UK to China to Africa and beyond news outlets, people, and business are talking about 'the beautiful game'. Every four years, the iconic International football competition managed by FIFA whips up an unrivaled global frenzy that transcends audiences. As the world's most significant, single-event sporting competition, the tournament presents arguably the most powerful marketing platform in existence. Therefore, wanting to be a part of what is possibly the biggest conversation on earth is only natural. But how to do it? And how to avoid any embarrassing entanglements with FIFA & the international community?
Source: Pixabay
The event, held in Russia will reach its finale on July 15th, 2018. While there is not much time left, there is still ample scope for many brands to be involved and to tap into the excitement the competition provides for those who think creatively and strategically. While a handful of huge multinational companies will pay to become official sponsors of the games the world famous sporting competition still offers a level-playing field for all brands and business to supercharge their promotions.
However, PR & Marketing pros must be aware of certain restrictions and learn to play within the rules! So, what are the rules? Well, firstly language. You may have noticed that so far, this article hasn't mentioned the World Cup once. Why? The committees of advertising practice (CAP) and FIFA have strict rules on content such as logos, images, the World Cup emblem and on words such as 'FIFA World Cup', 'World Cup 2018', 'Russia 2018' which are all reserved for official sponsors only. In addition to restrictions on content, the Committees of Advertising Practice Code (CAP) states that while brands can reference sporting events, they must not mislead consumers by implying that an official relationship exists between their brand and the World Cup when it does not –  Therefore what you distribute matters!
Source: Wikipedia
With such restrictions in place, you are forgiven for wondering how your company can benefit from the World Cup at all if you can't even mention it! Well, have no fear there is ample opportunity for brands to tap into the most potent marketing opportunity of the year.  Indeed, after the 2014 World Cup in Brazil, it was revealed that 6 out of the top 12 brands analyzed for social buzz volume were not official brand partners (source: Way To Blue). This included non-sponsor Nike, who generated 232,000 social mentions, compared to just 129,000 by official sponsor Adidas – So there is some room for maneuverer if you are creative enough! So, where to begin?
Playing Within the Rules: Some ideas for marketing during the World Cup 2018
Research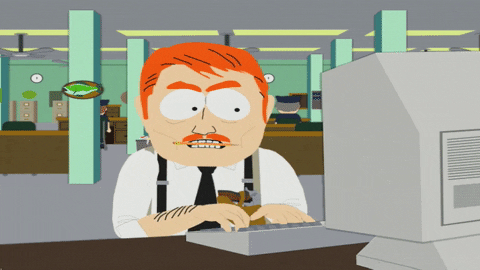 Source: Giphy
For some brands working with World Cup, 2018 themes come more natural than others. For example, a caviar brand, a vodka brand, or a sporting brand might all have inherent associations with Russia or the game. However, marketers shouldn't be discouraged from identifying general topics and synergies between their brand/news/product and football/sport/Russia for example. These themes will still work as they will be front of mind, enjoying a high media and conversational profile. However, remember "less is more" don't go overboard with the connections if your brand doesn't have a natural synergy.
Have fun
Use language to its best effect. Play around with new, exciting, or funny combinations of words, be imaginative, but make sure not to breach the FIFA trademark. 'Summer of Sport', 'football fever', 'the beautiful game 'are all possibilities. All have long been used and recognized widely as substitutes that allow you to mention the event and take part in the conversation without stepping on any toes.
Think outside the box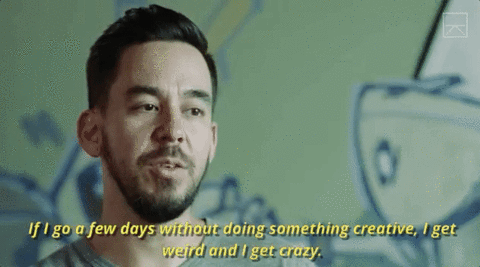 Source: Giphy
Try to be different, if it's difficult to get your brand heard above the noise, then change the track. Try to think of some new and exciting angles which can include the game & your brand but are different from the norm.
Examples of some excellent PR copy and content:
Things not to do
Source: Giphy
Don't misrepresent your brand by claiming an association with the event. This includes images of the cup, stadium, or generic pictures from previous events you found on Baidu or Google.
Don't use any FIFA World Cup 2018 trademarked images or logos in any release.
Remember: Be careful with how you pair titles and content. References to the sport, watching sport, generic images of footballs, and sporting puns. In isolation, these may not be a problem but may look different when placed together in a campaign or press release. So, take a step back and see what impression you are creating before sending it over the wires.
Source: Pixabay
FIFA World Cup Media Fast Facts
Click here for more information on the FIFA World Cup, restrictions and IP.
This blog post is contributed by Thomas Skelton, a Communications Strategist at PR Newswire.  Thomas is a creative storyteller with experience of influencer (KOL) management, copywriting, strategic planning, digital media, and has a keen eye for detail. He is determined to help business live in the zeitgeist and to see them succeed.